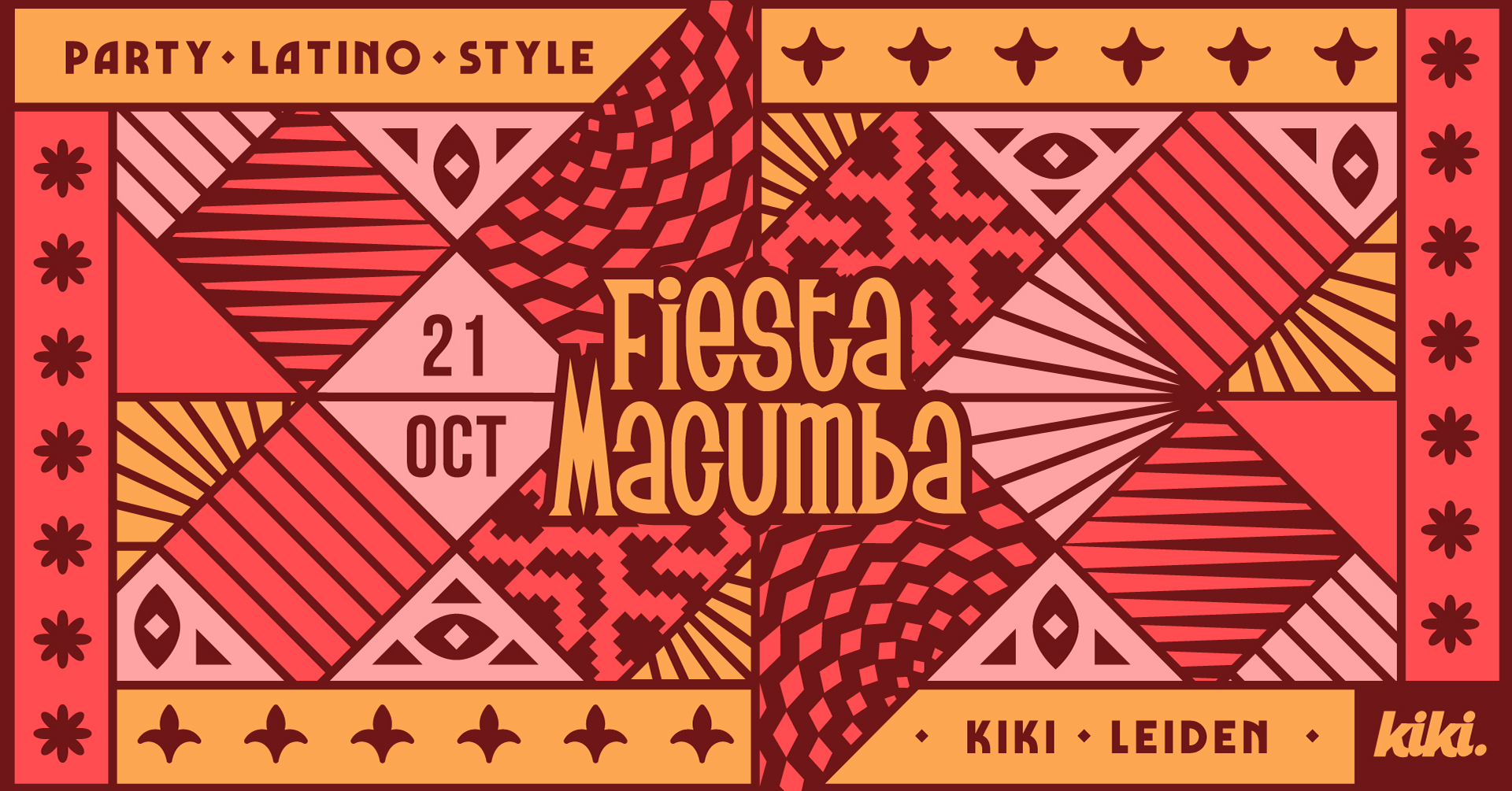 Leiden!💜 After the amazing previous edition we can't wait for October 21st when Kiki will be transformed once again into an epic Latin fiesta!🥵 Get ready for a night packed with unforgettable moments, surrounded by beautiful people. ¡Vamos a disfrutar!🥰🎉
Fiesta Macumba maakt al jaren door heel Nederland het nachtleven onveilig met het inmiddels bekende recept: dansen, flirten en genieten van de lekkerste Música Latina, van toen en nu. De Fiesta Macumba Soundsystem & friends bombarderen de dansvloer met een molotovcocktail van exotische geluiden: reggaeton, salsa, bachata, merengue, cumbia, dancehall, trap latino, baile funk… Alles wordt in de blender gegooid met een dampende dansvloer als resultaat!
De kaartverkoop start start 14 juli om 12:00.
Let op: deuren sluiten om 02:00!
Leeftijd: 18+
Uitverkocht en geen kaartje kunnen kopen?
Ticketswap is onze officiële partner. Mocht je geen kaartje via onze ticketshop hebben kunnen kopen dan verwijzen wij je door naar www.ticketswap.nl. Ticketswap is een veilige en gemakkelijke app voor fans om tickets te kopen en te verkopen.