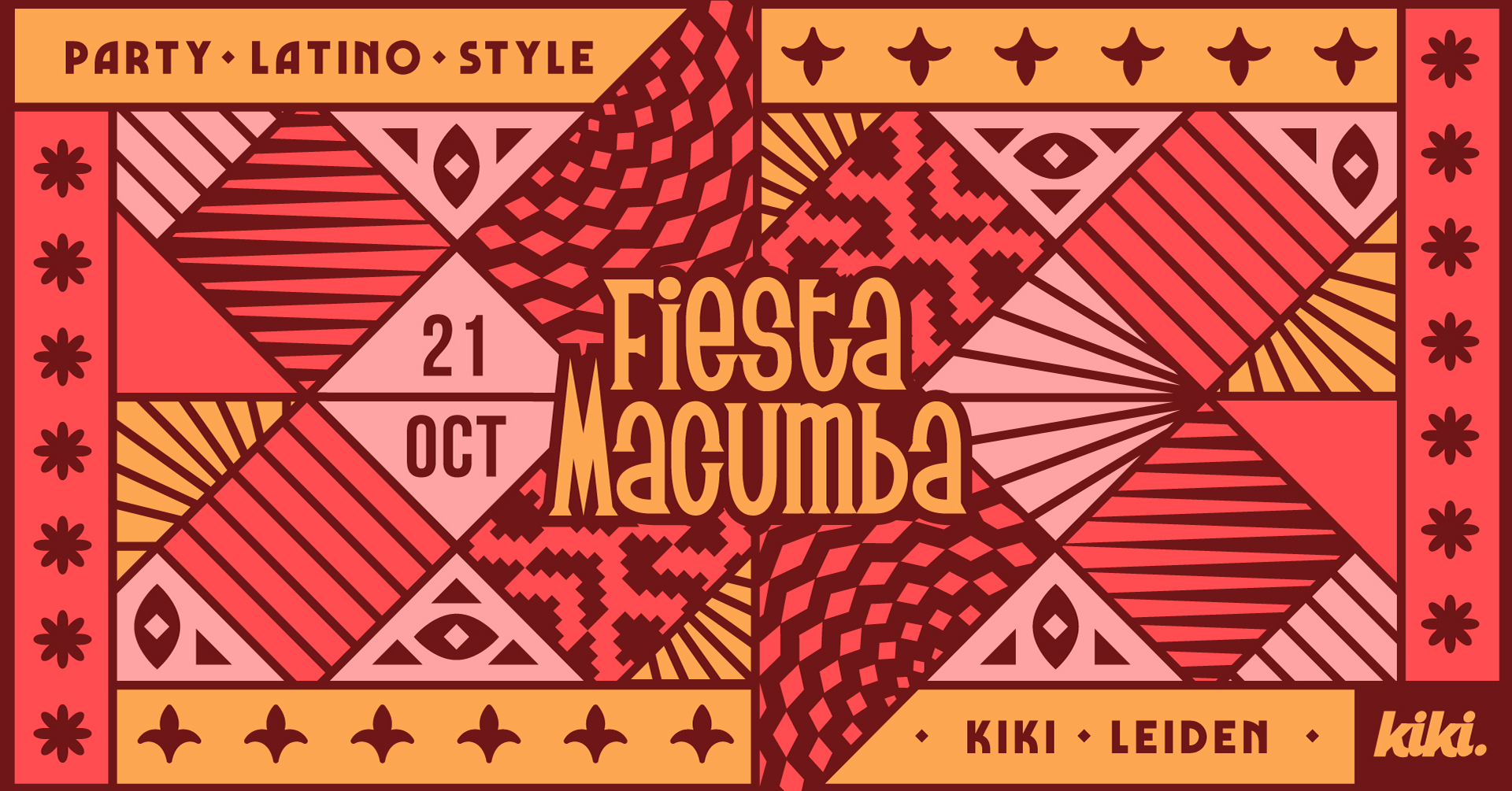 Leiden!💜 After the amazing previous edition we can't wait for October 21st when Kiki will be transformed once again into an epic Latin fiesta!🥵 Get ready for a night packed with unforgettable moments, surrounded by beautiful people. ¡Vamos a disfrutar!🥰🎉
Fiesta Macumba has been infecting nightlife in The Netherlands with its tropical flavour for over a decade now. The recipe has become well-known: dancing, flirting and enjoying the tastiest Música Latina, from the golden oldies to today's bangers. The Fiesta Macumba Soundsystem & friends bombard the dance floor with a molotov cocktail of exotic sounds: Reggaeton, Salsa, Bachata, Merengue, Cumbia, Dancehall, Trap Latino, Baile Funk… All styles are thrown in the mix with a steaming dance floor as result!
Ticket sale starts July 14 at 12:00 pm.
Attention: doors close at 02:00 am!
Age: 18+
Sold out and too late to purchase your ticket?
Ticketswap is our official partner. In case this event is sold out and you did not get a chance to purchase your ticket through the online ticket shop, we advise you to go to www.ticketswap.nl. Ticketswap is a safe and easy app for fans to buy and sell tickets.