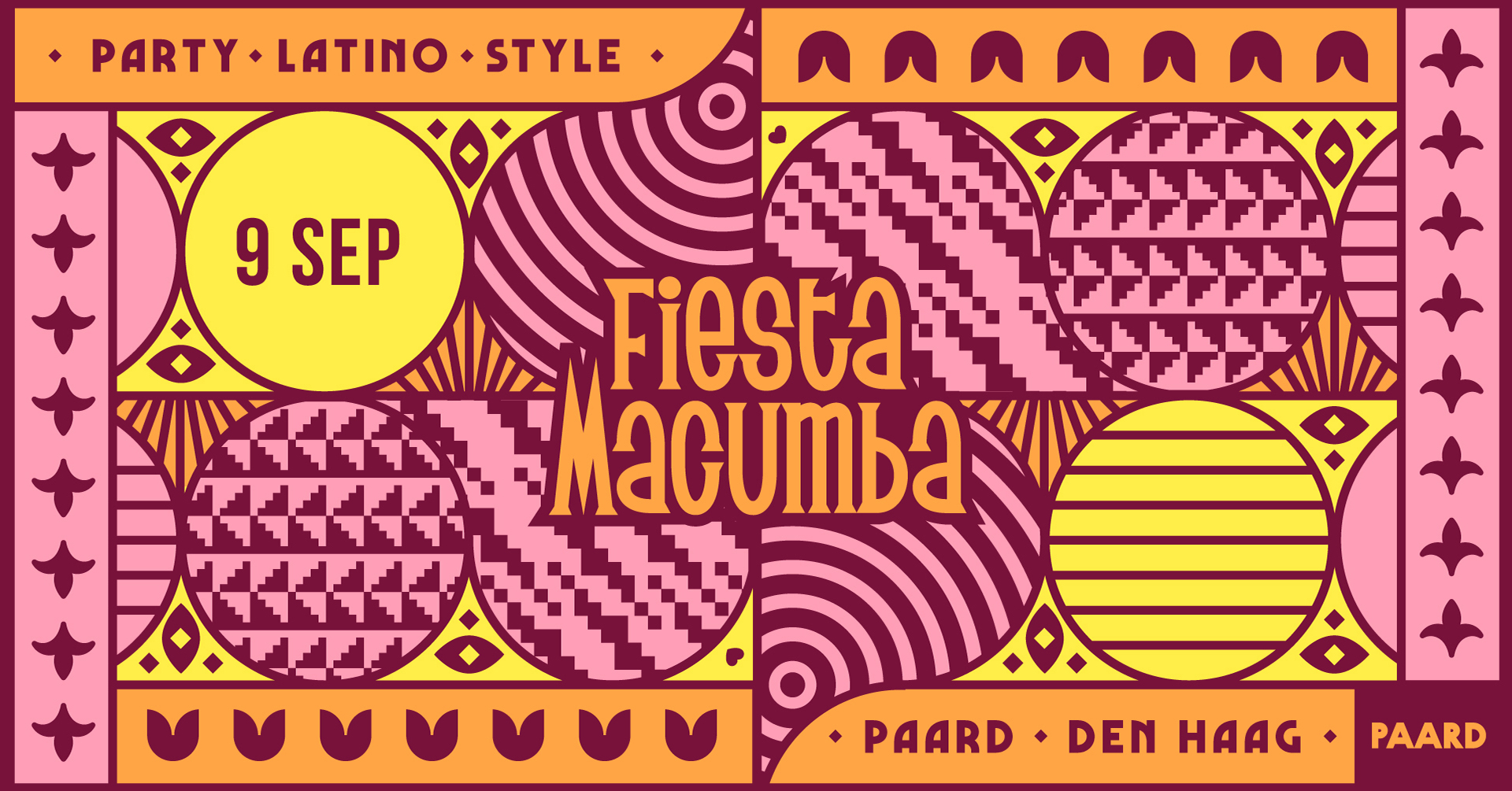 The Hague!❤️ We're really excited that on September 9th we are back in our beloved venue Paard to drive you LOCO!🤩🎉 Atención🚨The previous edition sold out very quickly, so get your tickets in time and make sure you are there! Fiesta Macuuuuuuumba❤️‍🔥
Fiesta Macumba has been infecting nightlife in The Netherlands with its tropical flavor for over a decade now. The recipe has become well-known: dancing, flirting and enjoying the tastiest Música Latina, from the golden oldies to today's bangers. The Fiesta Macumba Soundsystem & friends bombard the dance floor with a molotov cocktail of exotic sounds: Reggaeton, Salsa, Bachata, Merengue, Cumbia, Dancehall, Trap Latino, Baile Funk… All styles are thrown in the mix with a steaming dance floor as the result!
LINE-UP:
▸ Main hall: Fiesta Macumba Soundsystem, all night long!
▸ Second hall (Salsa, Bachata & Merengue): DJ Lalo El Bandido + Bachata workshop by Fabian
Ticket sale starts May 24 at 12:00 pm.
Age: 18+
Sold out and too late to purchase your ticket?
Ticketswap is our official partner. In case this event is sold out and you did not get a chance to purchase your ticket through the online ticket shop, we advise you to go to www.ticketswap.nl. Ticketswap is a safe and easy app for fans to buy and sell tickets.