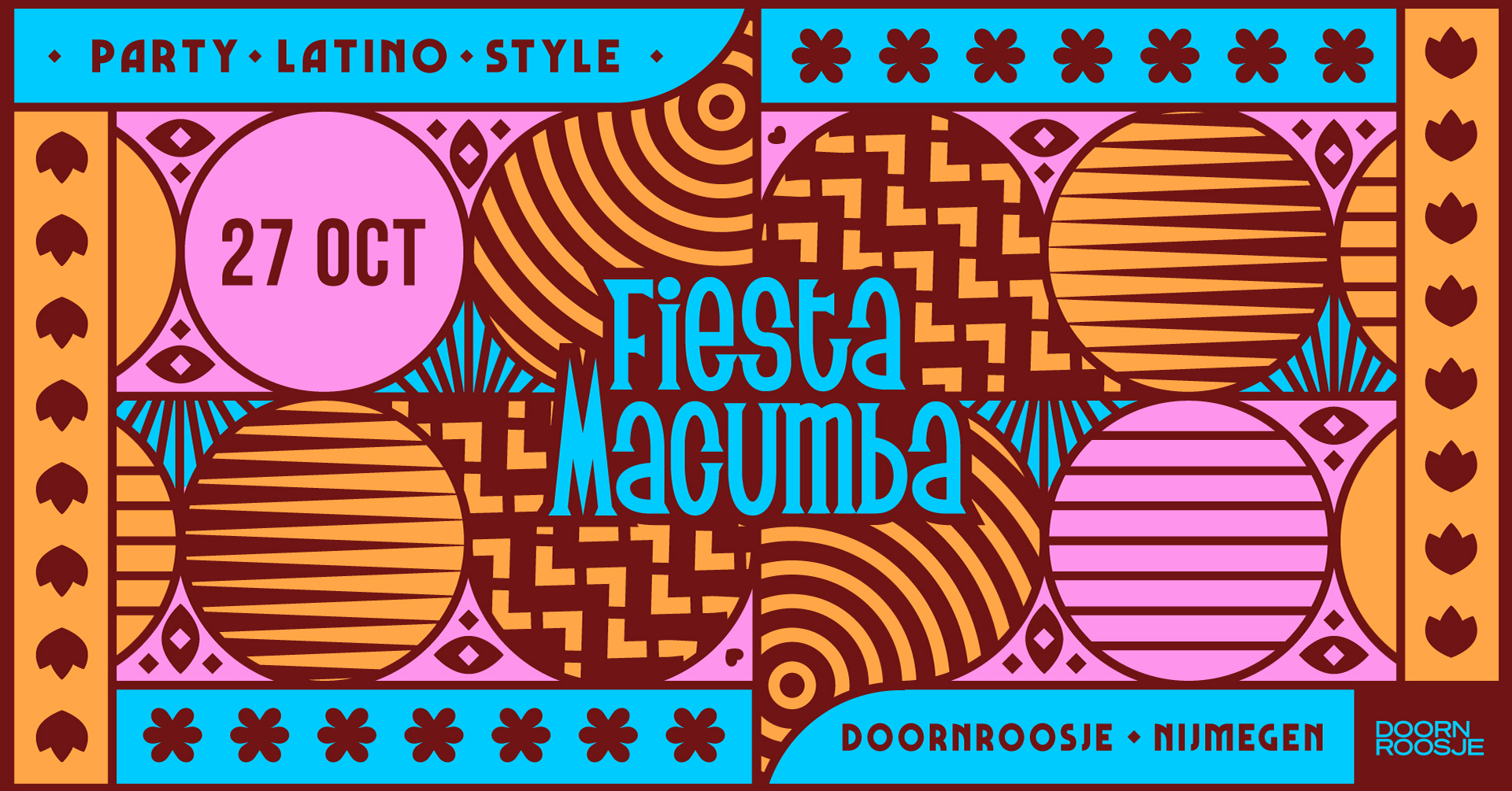 NIMMA.. WOW!❤️ The previous edition at Doornroosje was A-MA-ZING!🤩 Big shoutout to everyone who sang their hearts out and tore up the dance floor. Mark your calendars familia, because we will be back on October 27th with the hottest rhythms Latin America has to offer!💃🏻
Fiesta Macumba has been infecting nightlife in The Netherlands with its tropical flavor for over a decade now. The recipe has become well-known: dancing, flirting and enjoying the tastiest Música Latina, from the golden oldies to today's bangers. The Fiesta Macumba Soundsystem & friends bombard the dance floor with a molotov cocktail of exotic sounds: Reggaeton, Salsa, Bachata, Merengue, Cumbia, Dancehall, Trap Latino, Baile Funk… All styles are thrown in the mix with a steaming dance floor as the result!
LINE-UP:
▸ Red Hall: Fiesta Macumba Soundsystem, all night long!
▸ Purple Hall (Afro & Dancehall): DJ Blacksta + MC Kingsta & Friends
▸ Cafe (Salsa, Bachata & Merengue): DJ Lalo El Bandido + Salsa Workshop by Salsaddiction
Ticket sale starts 5 September at 12:00 pm.
Entrance open until 03:00!
Age: 18+
Sold out and too late to purchase your ticket?
Ticketswap is our official partner. In case this event is sold out and you did not get a chance to purchase your ticket through the online ticket shop, we advise you to go to www.ticketswap.nl. Ticketswap is a safe and easy app for fans to buy and sell tickets.