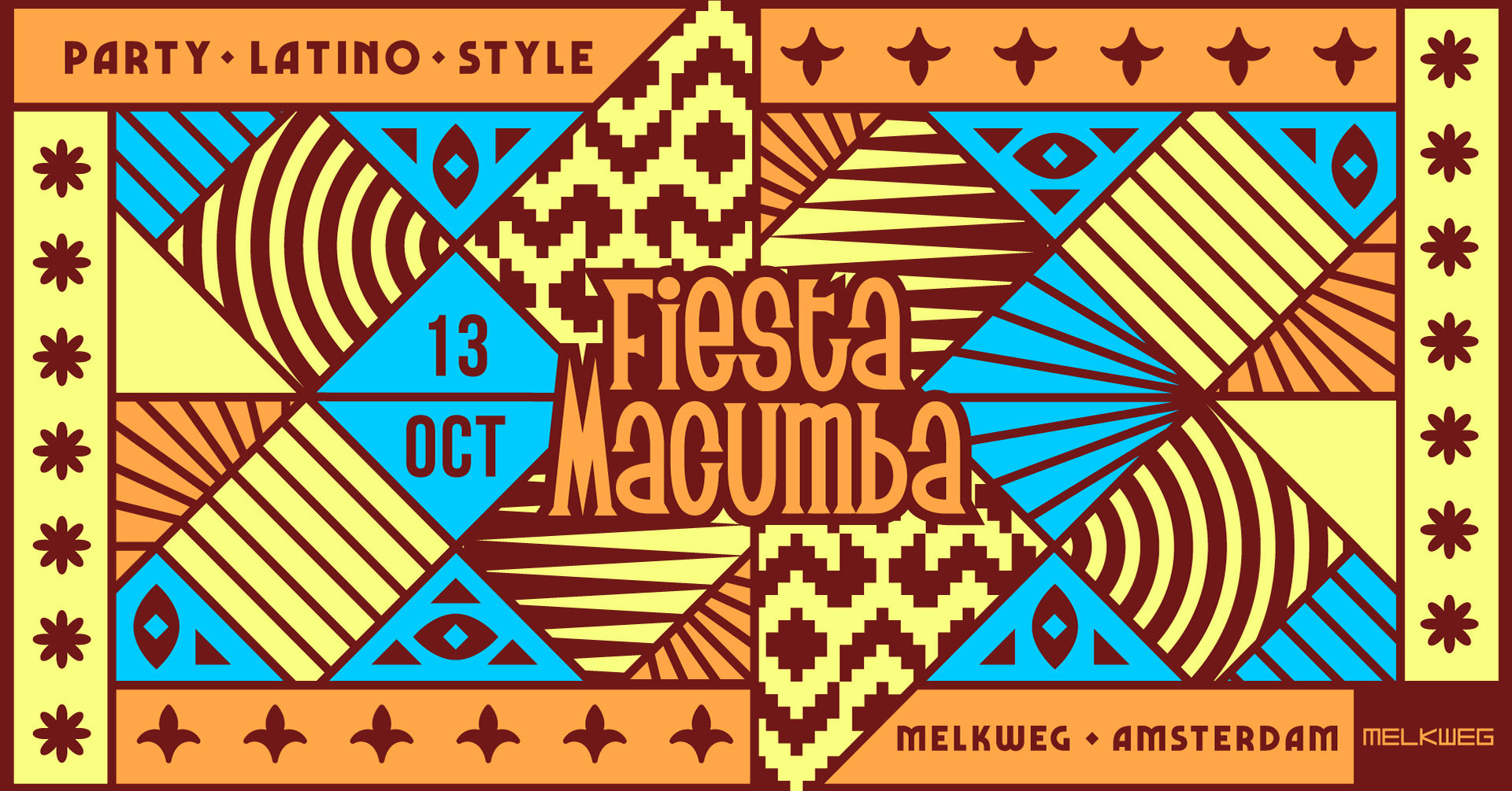 After the incredible response to our Birthday Special, we couldn't wait to announce the next edition in Amsterdam!🤩 Join us on the dancefloor with your best dance moves on Friday the 13th of October in Melkweg! No bad luck on this night, only good vibes.❤️‍🔥 Make sure you do not miss out, so get ahead of the crowd and secure your tickets now!🎉
Fiesta Macumba maakt al jaren door heel Nederland het nachtleven onveilig met het inmiddels bekende recept: dansen, flirten en genieten van de lekkerste Música Latina, van toen en nu. De Fiesta Macumba Soundsystem & friends bombarderen de dansvloer met een molotovcocktail van exotische geluiden: reggaeton, cumbia, salsa, merengue, bachata, dancehall, trap latino, baile funk… Alles wordt in de blender gegooid met een dampende dansvloer als resultaat!
LINE-UP:
▸ MAX: Fiesta Macumba Soundsystem, toda la noche!
▸ OZ (Salsa, Bachata & Merengue): DJ Latin Master + workshop door Extremos + salsa show door JSX's: "Feminine Difference"
▸ 1ST FLOOR: Latin Karaoke 🎤
Kaartverkoop start op 15 augustus om 12:00!
Leeftijd: 18+
Uitverkocht en geen kaartje kunnen kopen?
Ticketswap is onze officiële partner. Mocht je geen kaartje via onze ticketshop hebben kunnen kopen dan verwijzen wij je door naar www.ticketswap.nl. Ticketswap is een veilige en gemakkelijke app voor fans om tickets te kopen en te verkopen.