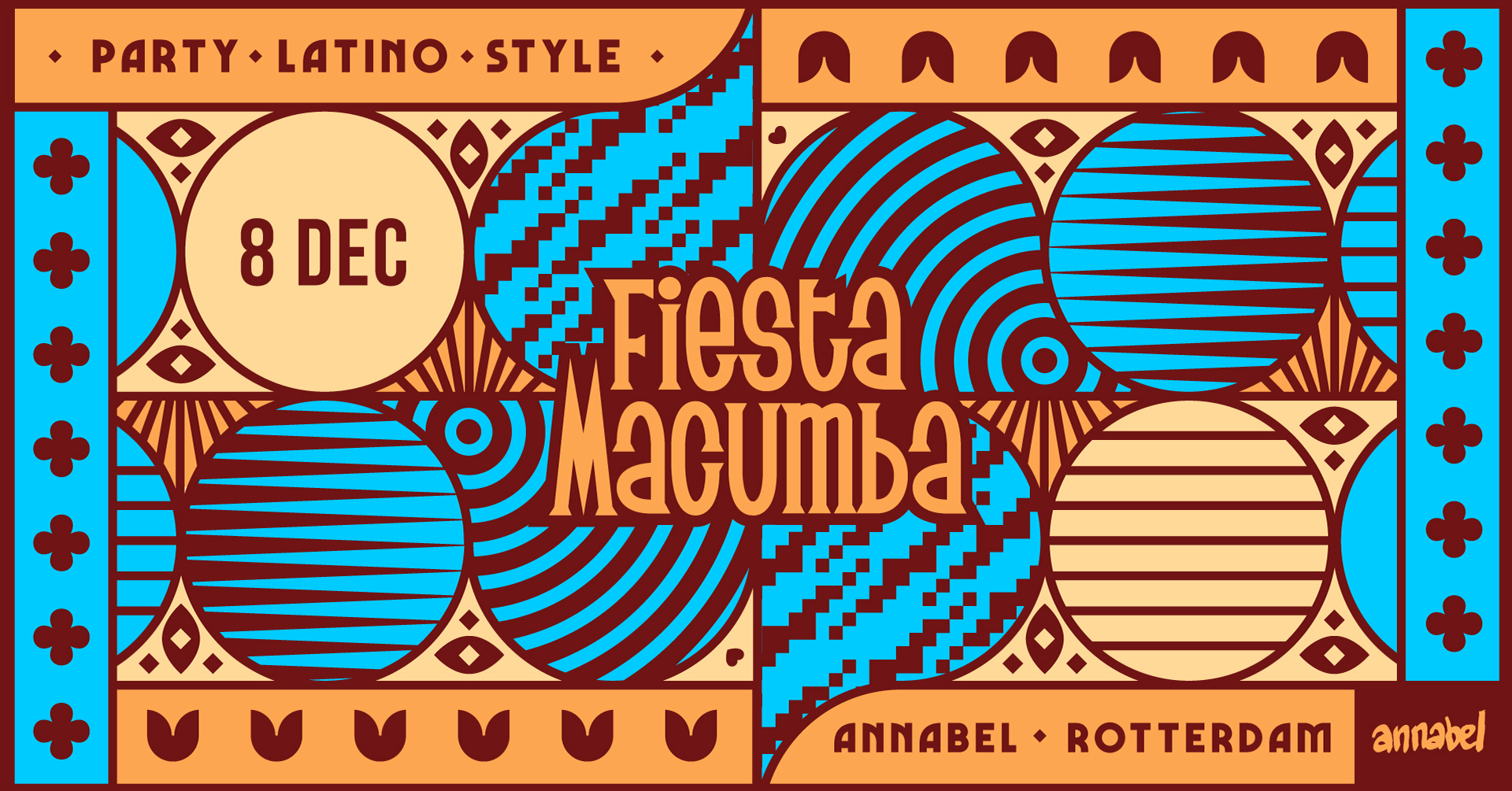 Roffa!❤️ On Friday the 8th of December we will tear down Annabel CONTIGO!🤩 Una noche caliente in the middle of winter.🔥 It will be a night to remember so make sure you do not miss it and get your tickets in time!🥳
Fiesta Macumba maakt al jaren door heel Nederland het nachtleven onveilig met het inmiddels bekende recept: dansen, flirten en genieten van de lekkerste Música Latina, van toen en nu. De Fiesta Macumba Soundsystem & friends bombarderen de dansvloer met een molotovcocktail van exotische geluiden: reggaeton, salsa, bachata, merengue, cumbia, dancehall, trap latino, baile funk… Alles wordt in de blender gegooid met een dampende dansvloer als resultaat!
LINE-UP:
▸ Grote Zaal: Fiesta Macumba Soundsystem, toda la noche!
▸ Bovenzaal (Salsa, Bachata & Merengue): DJ Latin Master + bachata workshop by Fabian
Kaartverkoop start 6 oktober om 12:00.
Leeftijd: 18+
Uitverkocht en geen kaartje kunnen kopen?
Ticketswap is onze officiële partner. Mocht je geen kaartje via onze ticketshop hebben kunnen kopen dan verwijzen wij je door naar www.ticketswap.nl. Ticketswap is een veilige en gemakkelijke app voor fans om tickets te kopen en te verkopen.