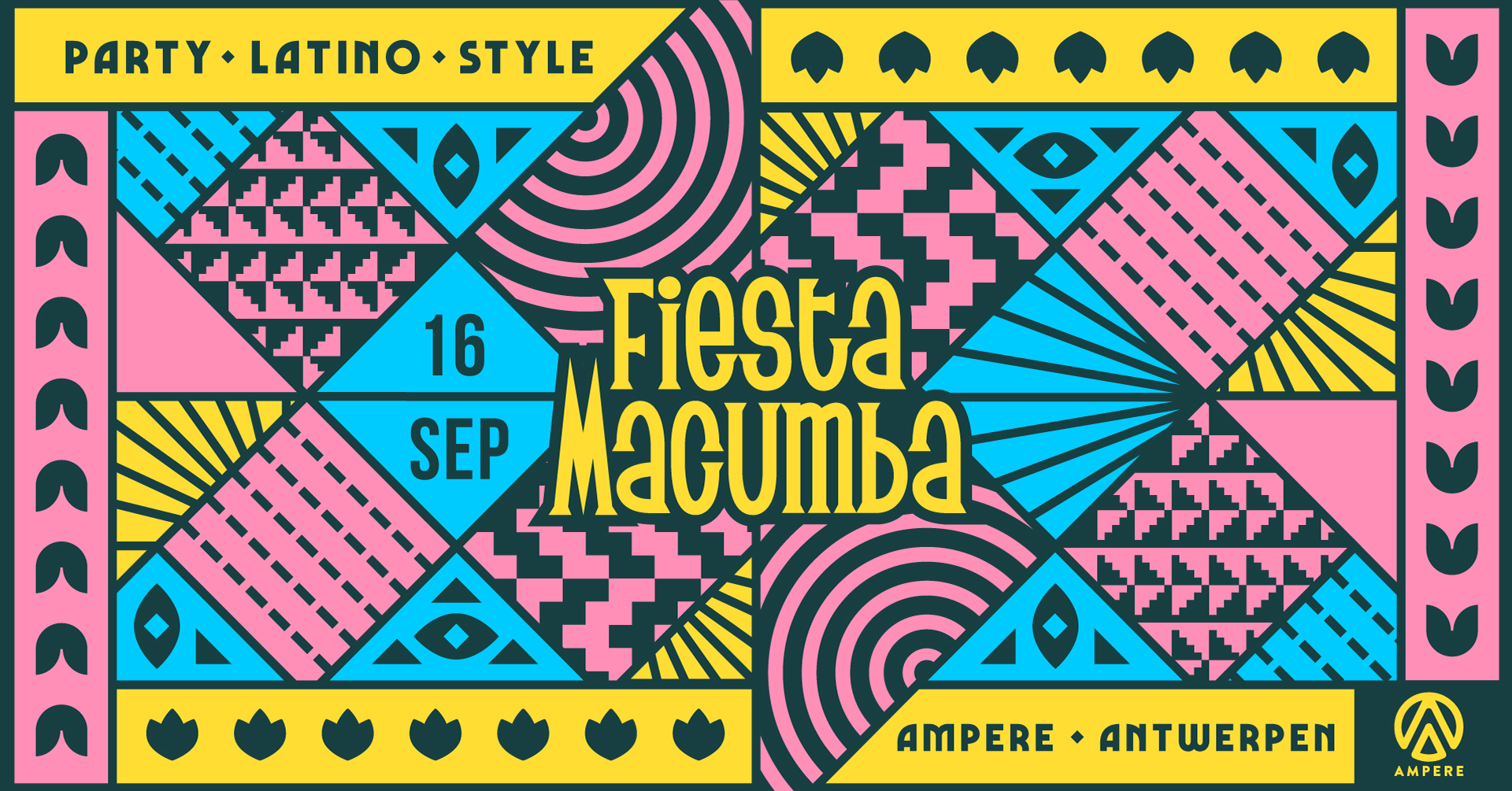 Antwerpen! Zaterdag 16 september komt jouw favoriete Latin party naar Ampere!🥵💃🏻 We kunnen niet wachten om jullie weer te zien.🥰❤️ Zorg ervoor dat je jouw beste party outfit, dansmoves en een big smile meeneemt, want dit wordt een Fiesta Macumba die je niet zal vergeten!🤩💛
Fiesta Macumba maakt al jaren door heel Nederland het nachtleven onveilig met het inmiddels bekende recept: dansen, flirten en genieten van de lekkerste Música Latina, van toen en nu. De Fiesta Macumba Soundsystem & friends bombarderen de dansvloer met een molotovcocktail van exotische geluiden: reggaeton, cumbia, salsa, merengue, bachata, dancehall, latin hiphop… Alles wordt in de blender gegooid met een dampende dansvloer als resultaat! 💃💃
Kaartverkoop start op 22 mei om 12:00!
Leeftijd: 18+
Buying drinks in Ampere with the Ampere App
Ampere works with an app for their token system, which can be used to buy your drinks in the venue. You can charge your digital wallet and top-up at any time. The app can be downloaded for free on the Apple Store and Google Play Store, or you can scan the QR-code at the entrance. We advise you to download the app and top up in advance, to have a smoother experience. Ampere has high speed wifi and 5G internet running throughout the venue (use the wifi AMPERE APP ONLY, no password is required). If you don't have your phone with you, you can also purchase an Ampere Card, available at the token booth, for 2€. This is where you can top-up your card, by paying with cash or card. Don't lose this card, you can re-use it at any time.
Uitverkocht en geen kaartje kunnen kopen?
Ticketswap is onze officiële partner. Mocht je geen kaartje via onze ticketshop hebben kunnen kopen dan verwijzen wij je door naar www.ticketswap.nl. Ticketswap is een veilige en gemakkelijke app voor fans om tickets te kopen en te verkopen.